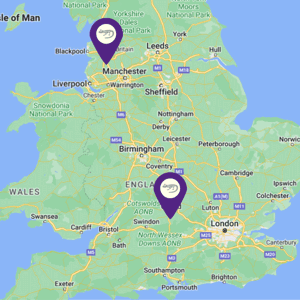 Since the launch of Cellmark's Great Crested Newt (GCN) eDNA testing service in 2018 it has been going from strength to strength.  So this year, we have expanded our testing capability. In addition to testing at our Oxfordshire laboratories at Abingdon, new for 2022 we are also GCN testing at our laboratories in Chorley, Lancashire.
At both laboratories you can expect the same professional service, reliable test results and competitive pricing.  And, because our laboratories at both Abingdon and Chorley are occupied 24/7, it gives an additional option to drop your samples off (please call in advance to arrange a drop off), saving you the return postage costs.
If you have not used our service yet, why not give us a try this year?  Since 2019 Cellmark has been Natural England's sole appointed GCN eDNA testing laboratory and in 2022 we have again achieved a perfect 100% score in the annual GCN eDNA proficiency test.
To discuss your 2022 testing requirements or to arrange to drop off samples, please call our customer services team free on 0800 193 3362.